Flash Info Grenoble :
After 18 months during which employees did not move much, the time has come to "go back to the office" with its share of traffic jams, stress, and the harsh reality of the Flex Office.
Today, with the back to normal, home office limited to 2 days a week, the sites are at maximum capacity, highlighting real problems emphasized by a rigid management attitude.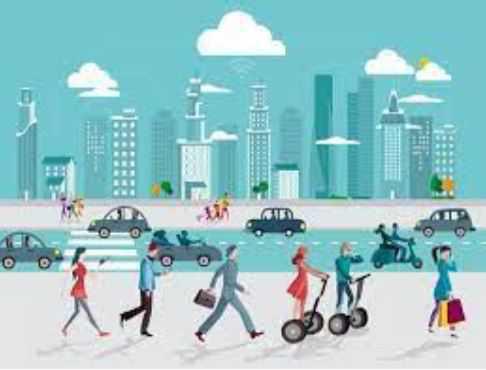 Saturated car parks…
Despite the commuting options available to employees (carpooling, public transport, motorbikes, bicycles, private cars), it is clear that some car parks are full.
To solve the problem of the saturated car park at IntenCity, management has rented spaces in the Crédit Agricole car park but has also decided to require employees of building D to park there.
There was no dialog on this issue which finally generated unnecessary frustration and annoyance.
For example, those coming from the A480 can take up to 10 minutes longer by car when arriving in the morning, whereas those coming from Grenoble could save time. Employees are asking questions about the logic of the parking space allocation proposed by the software.
We suggest that management open a dialog on the subject to, as an example, give employees the possibility of exchanging their parking assignments among themselves.
.… but with a ban on the use of 'soft' mobility out of assigned site
Employees know that inter-site mobility on two wheels is prohibited, but the majority do not know that the use of a two-wheeler (of any type) is also prohibited to go to a site other than the one to which they are assigned, even for a full day, on the pretext of limiting risks.
Why would it be riskier to go to one site than another, especially since the development of cycle paths in the city which made soft mobility safer? In application of this questionable decision, the management has, for example, chosen the hard way by prohibiting access to the underground bicycle garage at Technopole and Intencity for employees who do not work on the sites.
For a company that aims for carbon-free emission and in a "peaceful" metropolis... that's the last straw!
To the CFTC management should be more open-minded and open dialogue rather than take meaningless decisions.
Your representatives will take action to change the situation.